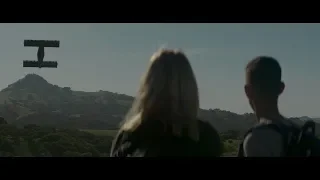 Official Launch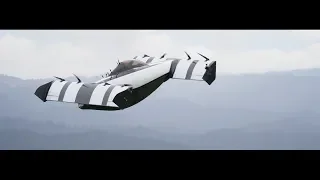 Flight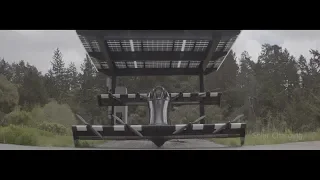 Features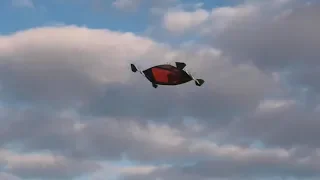 Vertical Takeoff to Cruise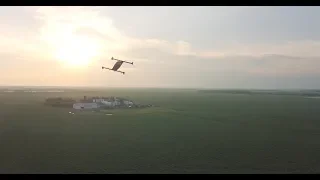 Farm Flyby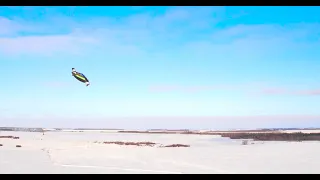 Flight Testing in Snow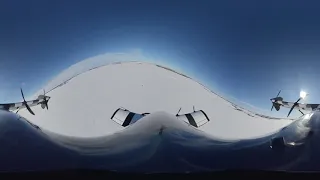 360 Video in Snow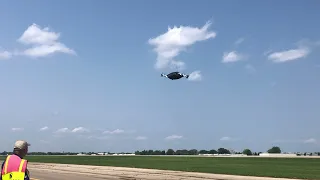 Hover boomerang at EAA AirVenture 2021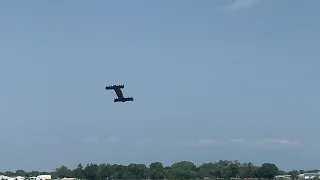 Hover demo at EAA AirVenture 2021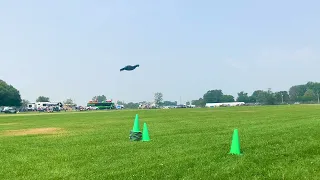 Hover return-to-home at EAA AirVenture 2021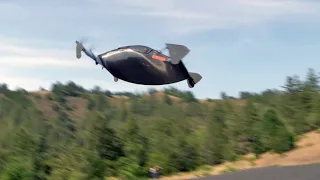 John Blackstone, CBS Sunday Morning News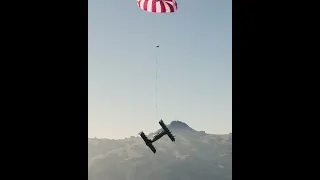 Parachute Testing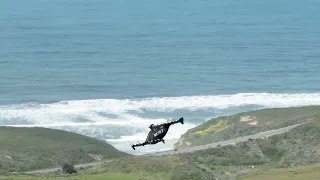 The future of flight is electric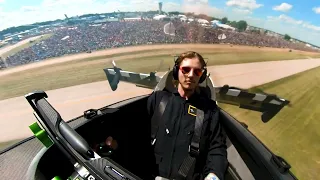 BlackFly soars above the crowd at EAA AirVenture 2022
For more videos, see our YouTube Channel
All of our video footage of BlackFly in flight is of real, full-sized aircraft. None of the footage is computer-generated.
The dream of futurists has always been a flying vehicle capable of efficiently moving passengers from A to B.
Opener is realizing this dream in a safe, easy-to-operate, electric vertical take-off and landing (eVTOL) vehicle: BlackFly.
Opener's BlackFly heralds a new era of aviation. Time and money spent traveling and maintaining infrastructure will be reduced. People will go places they never thought possible.
Technology
Safety first
At Opener, we designed a new aircraft with safety as our highest priority. Fitted with triple-modular redundant flight systems, control surfaces, and sensors, our aircraft provides a new way to confidently take to the skies.
Tried and tested

> 5,000 flights
> 160,000 propulsion system endurance flight cycles: equivalent to 204 circumnavigations of the earth
> 400,000 propulsion system extreme punch test cycles
Fault-tolerant design

Redundant motors, elevons, batteries
Isolated, distributed battery system
Triple-Modular-Redundant flight controls, each with its own set of sensors
Ease of operation

Software flight-envelope protection
Soft-landing assist
Geofence-capable
Comprehensive training
Simple user interface

Intuitive joystick
Real-time alerts and notifications
Redundant landing systems

Auto-Land feature
Return-to-Home feature
Ballistic Parachute System (BPS)
Redundant propulsion

Isolated distributed battery system

Fault-tolerant elevon pairs

Ballistic parachute

Triple-modular redundant controls

Auto-Land feature

Return-to-Home feature

Demo Flight feature
Energy Consumption
| | |
| --- | --- |
| | |
| BlackFly | |
| Electric Car | |
Noise
| | |
| --- | --- |
| | Measured at 150 ft |
| BlackFly | |
| Highway | |
| Motorcycle | |
BlackFly Specifications
Description

Single seat

PAV (Personal Aerial Vehicle)

eVTOL (Electric Vertical Take-Off and Landing)

Fixed tandem-wing aircraft

Full-electric propulsion

Classification

Ultralight
Amphibious-capable (freshwater)

Controls

Joystick, fly-by-wire electrical controls

Structure

Epoxy-impregnated carbon fiber

Landing surfaces

Grass, asphalt, snow, ice

Safety

Triple-modular redundancy

Fault-tolerant design

8 fixed propulsion units

4 redundant elevon pairs

Ballistic parachute

Operating conditions

20 mph max wind

14 to 92 °F (-10 to 33 °C) temperature range

Non-precipitating
Operator

Up to 6 ft 6 in / 230 lbs

Size

13 ft 7 in wide

13 ft 7 in long

5 ft 3 in high

Weight

348 lbs (empty) (USA)


Battery

8 kWh

Charging (Intl)

| | | | |
| --- | --- | --- | --- |
| 120 V / 15 A | 20% - 100% | Charge | 8 hrs |
| 240 V / 50 A | 20% - 100% | Charge | 1 hr |

Range (with 20% reserve)

20+ miles

Static thrust (max.)

960 lbs

Performance (Max. Take-off Weight)

| | |
| --- | --- |
| Cruise Speed | 60 mph (limited, USA) |
| Max. climb rate | 490 fpm |
| Max. descent rate | 540 fpm |
As seen in